Pc Auto Waker Plus Android Apk function,Read This:
* It start a PC with Wake on LAN (WOL) automatically if connected to the access point which you set.
* It register yourself to greatest five of them beforehand and can start at the same time.
* You can start all the PCs registering by manual operation.
* It can start by manual operation in individual treatment.
* It come in ON/OFF by automatic start.
* You can set mute time.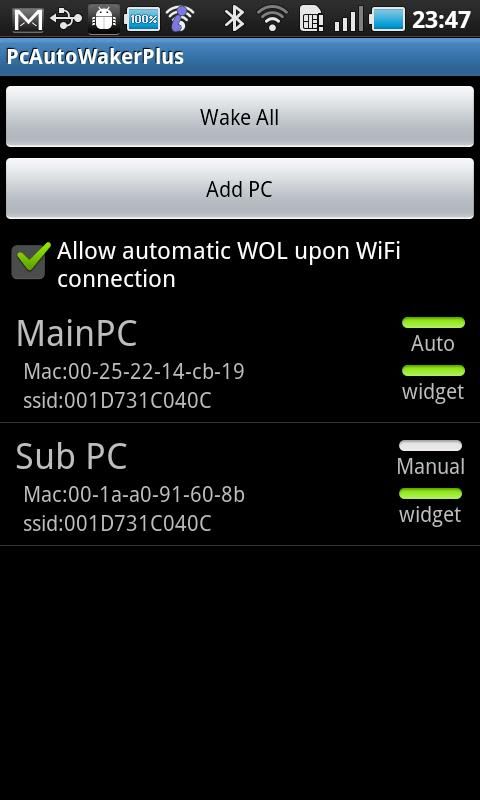 ..Attention..

* It is necessary for the PC which it want to start to support Wake on LAN.

* It is necessary to set the BIOS.

* There is a case to have to change the setting of the network adapter.

* I do not understand whether I can start because an author does not have Mac.

Mac book Pro seems to be able to play the Return key from sleep.

* Let's Note N9 was able to start only from a stop state.

Pc Auto Waker Plus Android Apps Download

**Free Android application,Free android Games,Free Android themes Download

Also Know how to use/hack android device Tips,latest mobile mobile review/space.

please stay connect www.androidrise.com.Thank you all**

DOWNLOAD

Pc Auto Waker Plus Android Apk

Pc Auto Waker Plus Android Apk App Download,Turn on your pc With this apps,You return to the house, and is not the power button of the PC trouble of pushing it?It is application to break off trouble of such you.It switch on the PC automatically at a point in time when phone connected with home WiFi.Requirements: Android 1.6+